TWELVE LAMP – PRACTICAL DESIGNER OBJECT #94
10 October 2016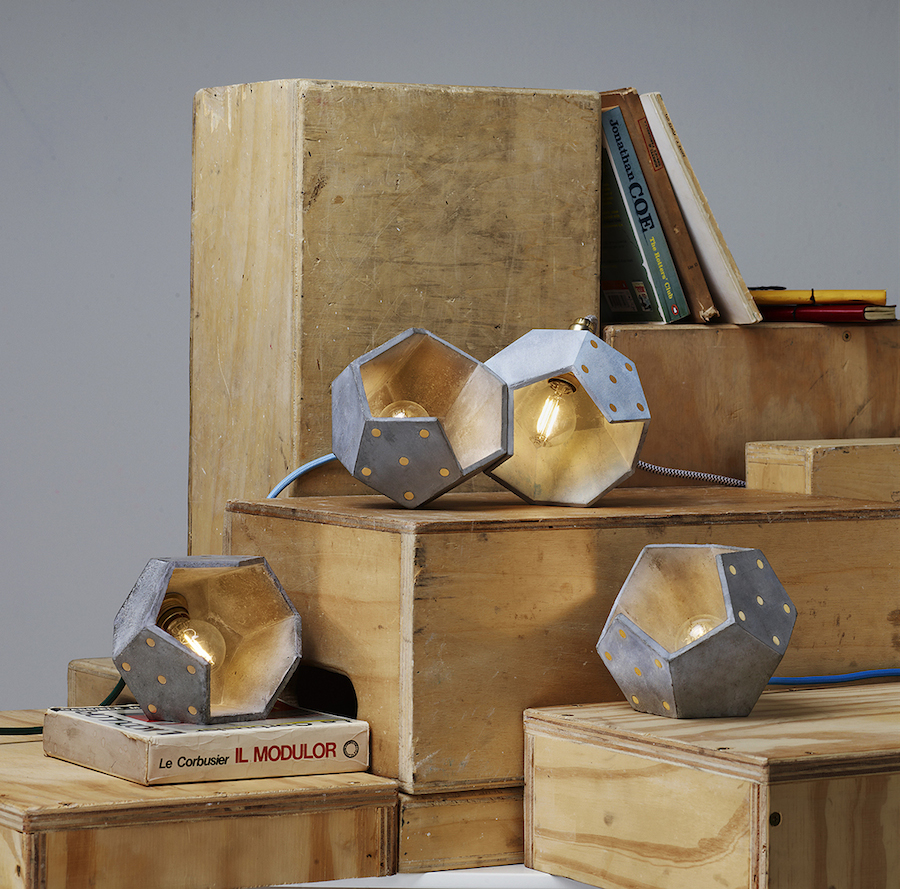 It has been a while since I have shown you a designer object around here, so this week, I would like to show you this collection of completely original lamps created by Italians at the studio Plato Design. It is especially dedicated to the creation of lighting, but this isn't a simple lamp that they have made, this is the Twelve Lamp.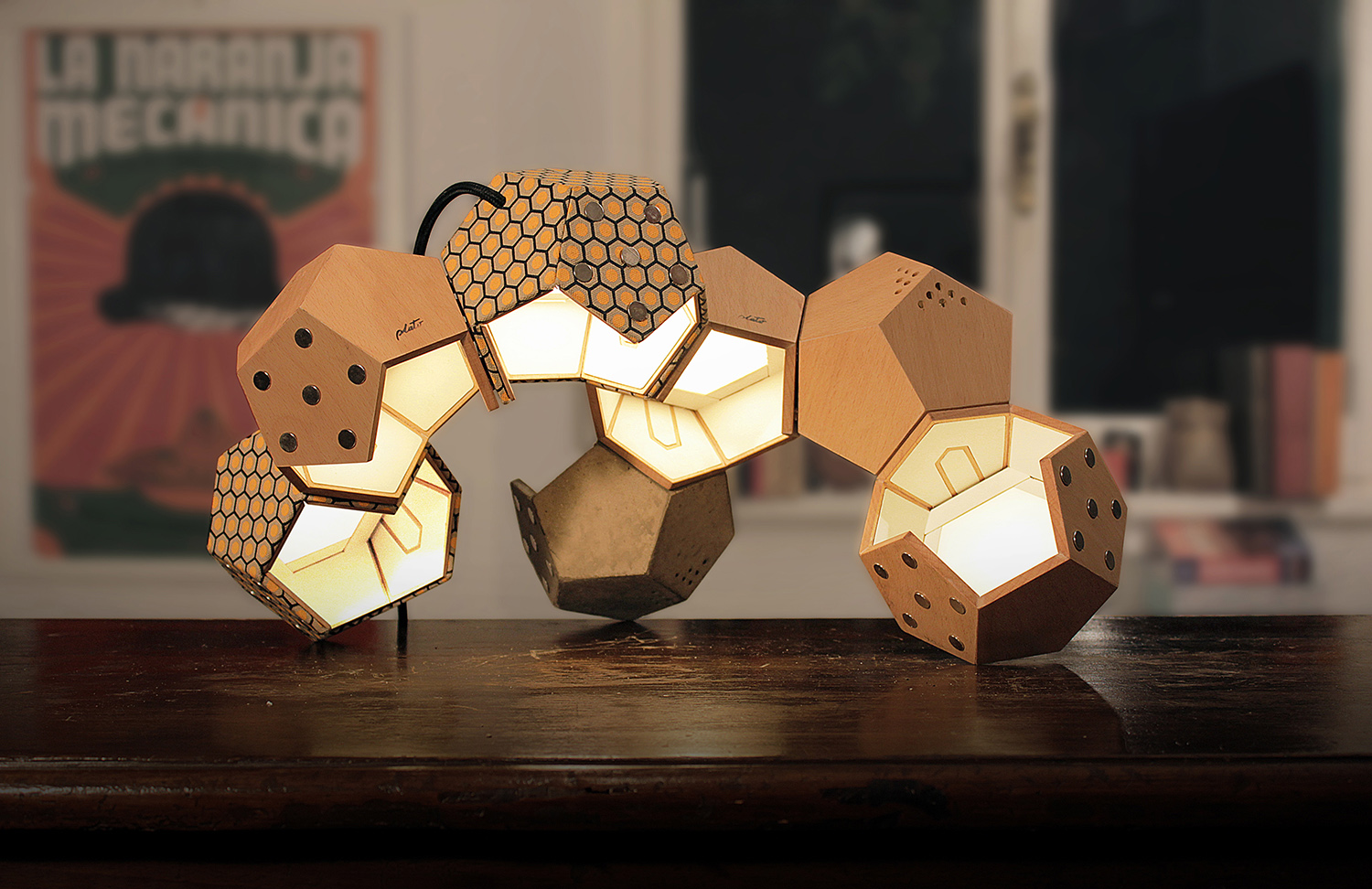 Each lamp is shaped like a dodecahedron (don't worry, I had to look it up too) and each lamp can, through magnets, connect to one another, and you can therefore create a single structure. All you have to do is simply connect the first lamp to power in order to turn the light on, and then the electric current will pass through one block of the lamp to another. This gives you a completely adjustable light, with a unique shape that can change as you wish.
You get to choose the number of light blocks that you want and can connect them in an endless possibility of combinations. By simply turning each block, you can direct the light to wherever you need it. It is super convenient, especially when you want to light up a particular area or to highlight a certain element of your interior. You can now build the lamp of your dreams, not only by choosing the shape, dimensions and direction of your lights, but also the materials and colours. Add-ons also give you the choice to make a desk lamp mounted on three legs, wall lamps or lights suspended from the ceiling.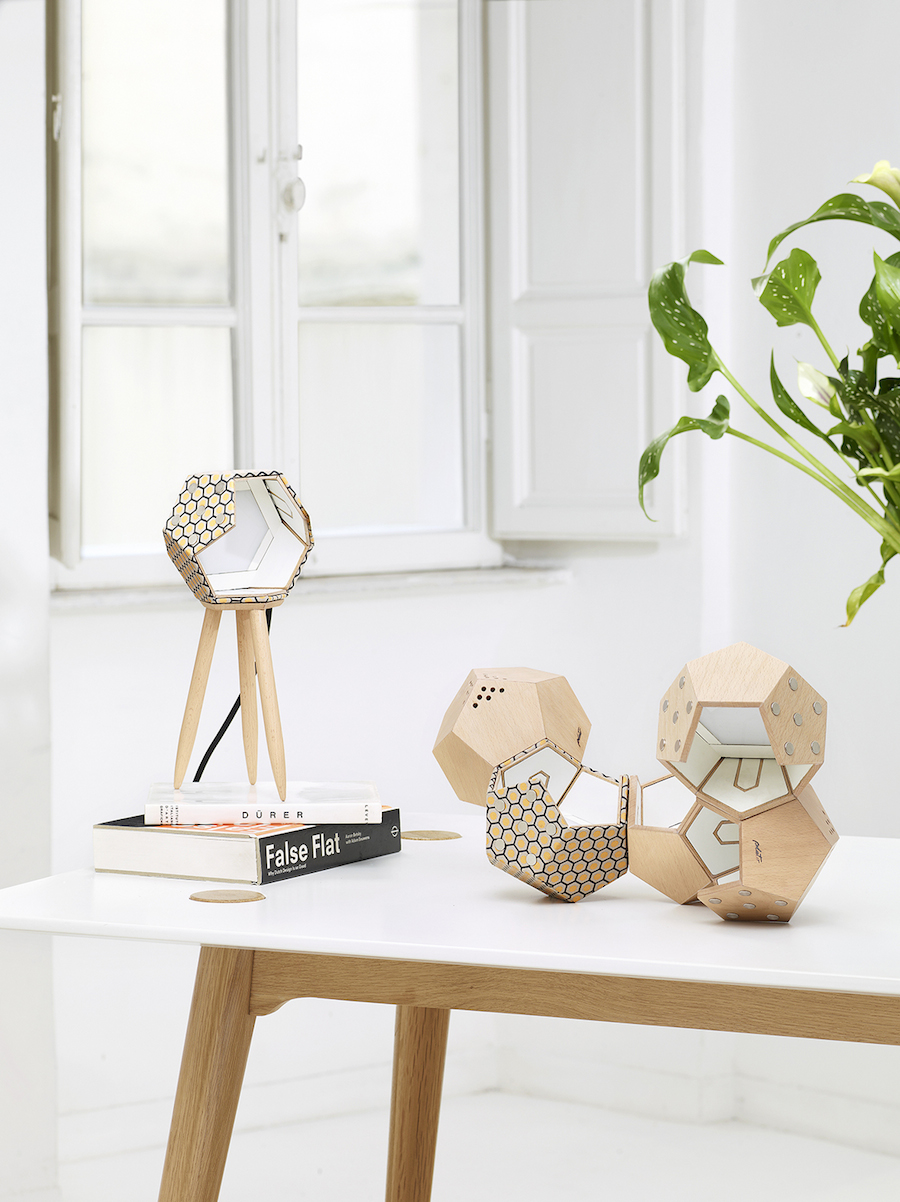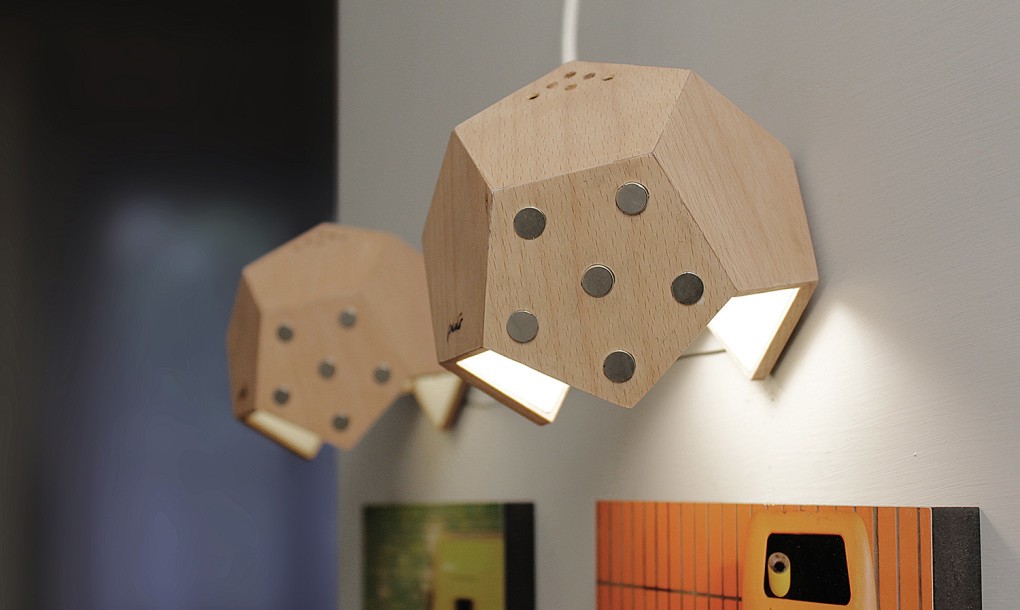 The lamp is available in different versions: the Basic TWELVE, made of cement, beech wood or printed fabric, the D TWELVE and the LUX TWELVE which is made of walnut. Personally, I really like the version made of cement; I would place it on an industrial metal sideboard, to create a loft-like atmosphere. The geometric element of these lights, as well as the brass magnets, really add to this loft feel.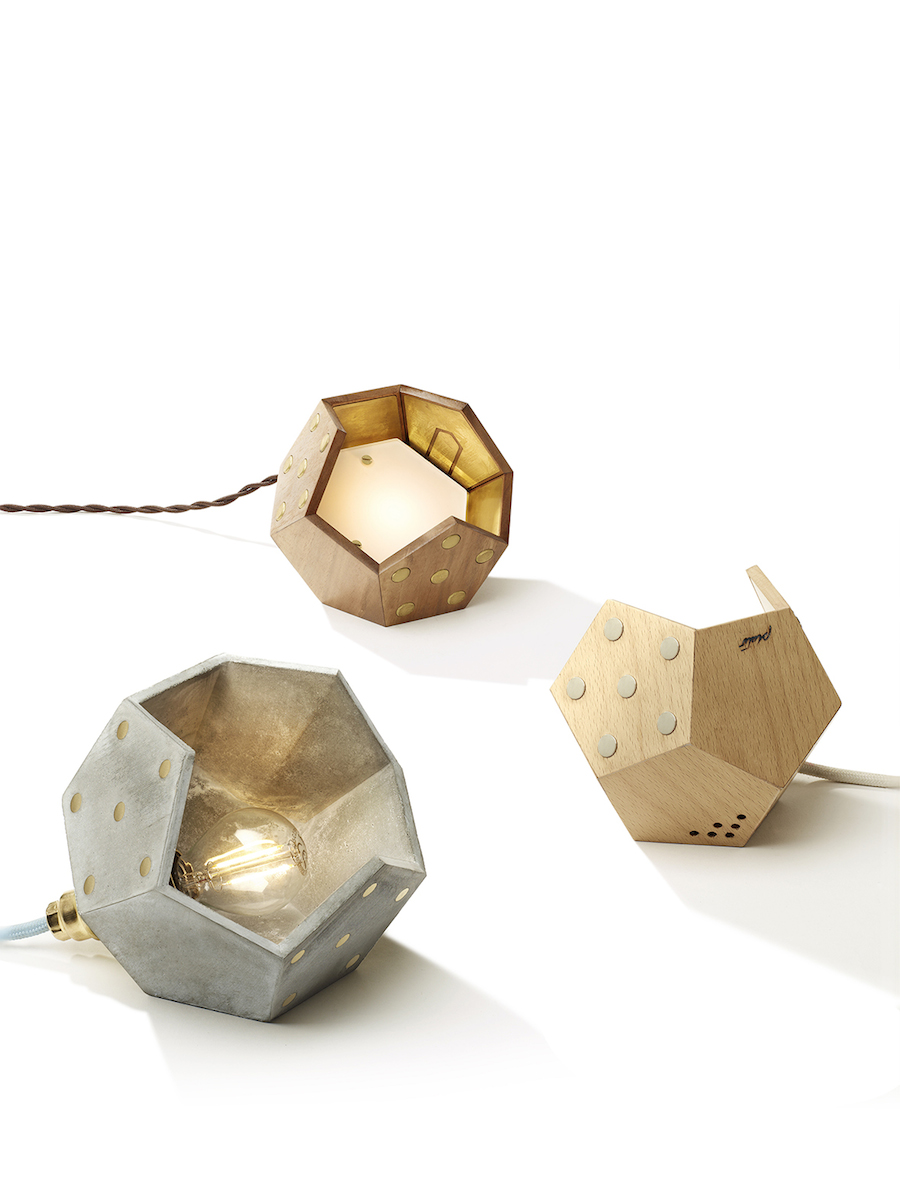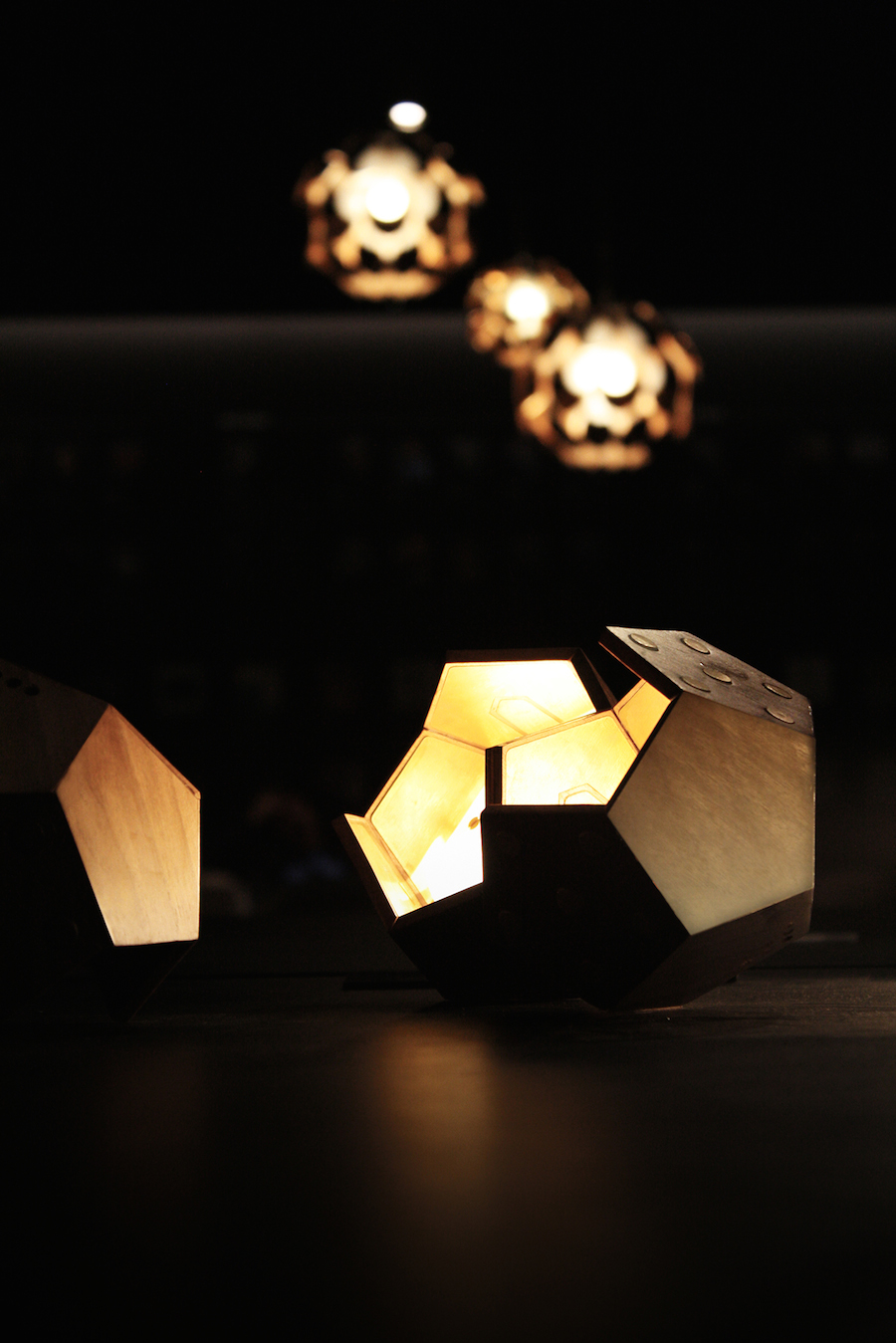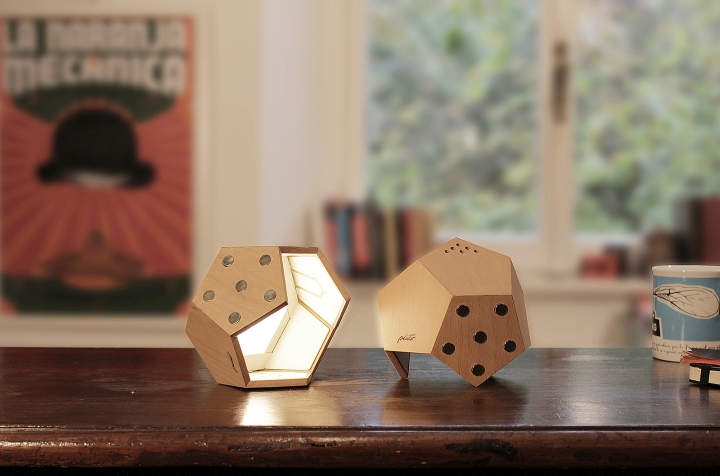 Et bonne nouvelle, ce projet a atteint son objectif cette semaine sur Kickstarter !
Photo via © Plato Design