DIY PLANT PICTURE FRAME – URBAN JUNGLE DÉCOR
10 October 2016
If you like the urban jungle style, and would like an easy way to integrate it into your home, I suggest this simple DIY picture frame with a beautiful green leaf inside. It gives you a natural feel in your home without having the fuss of watering and maintaining and real plants.
DIY Plant Picture Frame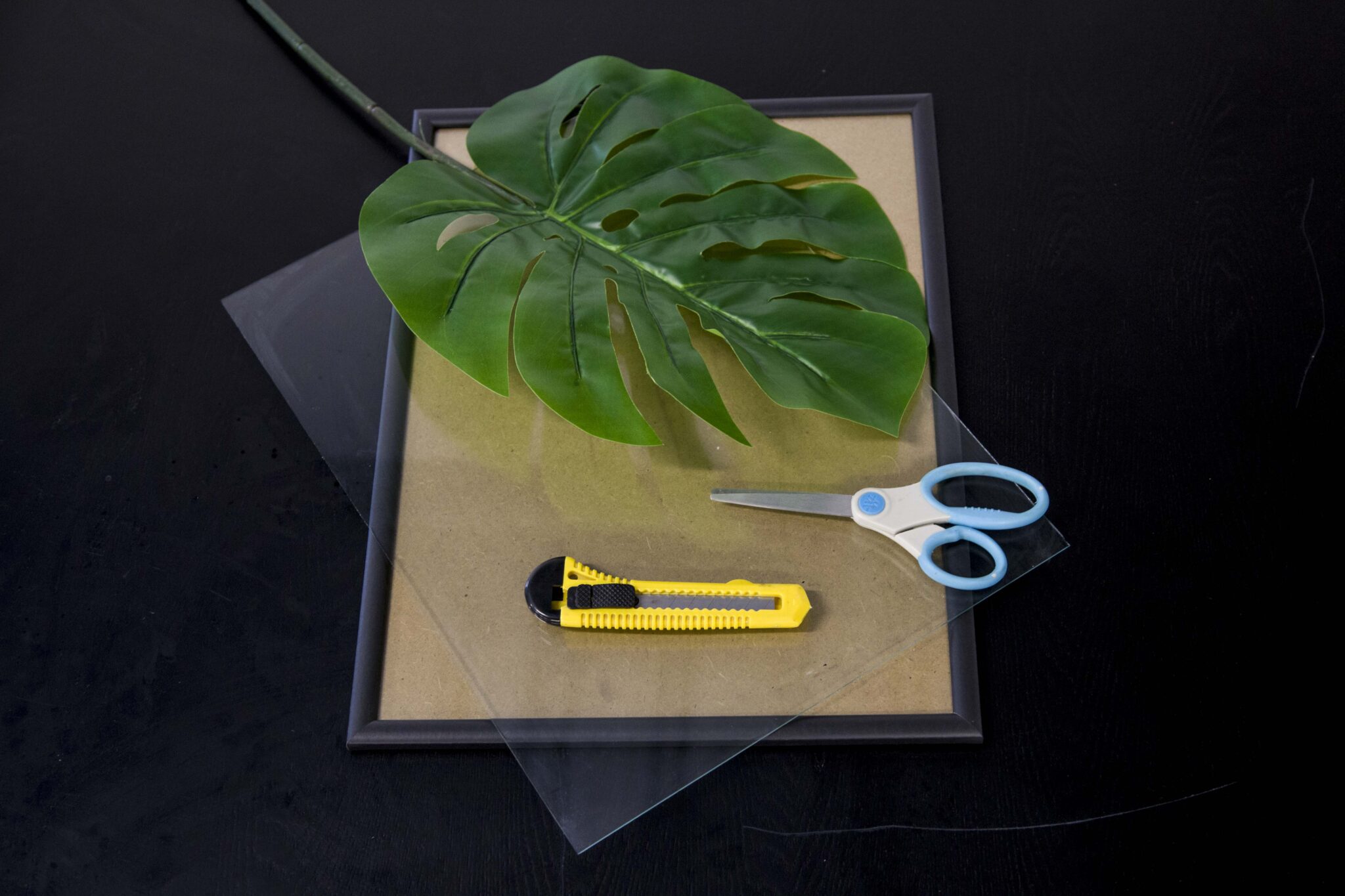 You will need:
– Two frames of the same size (and a bit bigger than your leaf)
– An exotic leaf (plastic if you want it to last, or real for a more natural look)
– Scissors
– A utility knife
A real leaf may look better and more natural, however, it may get damaged over time. We opted for sustainability with a fake monstera leaf.
Step 1:
Firstly, remove the back of one of your frames.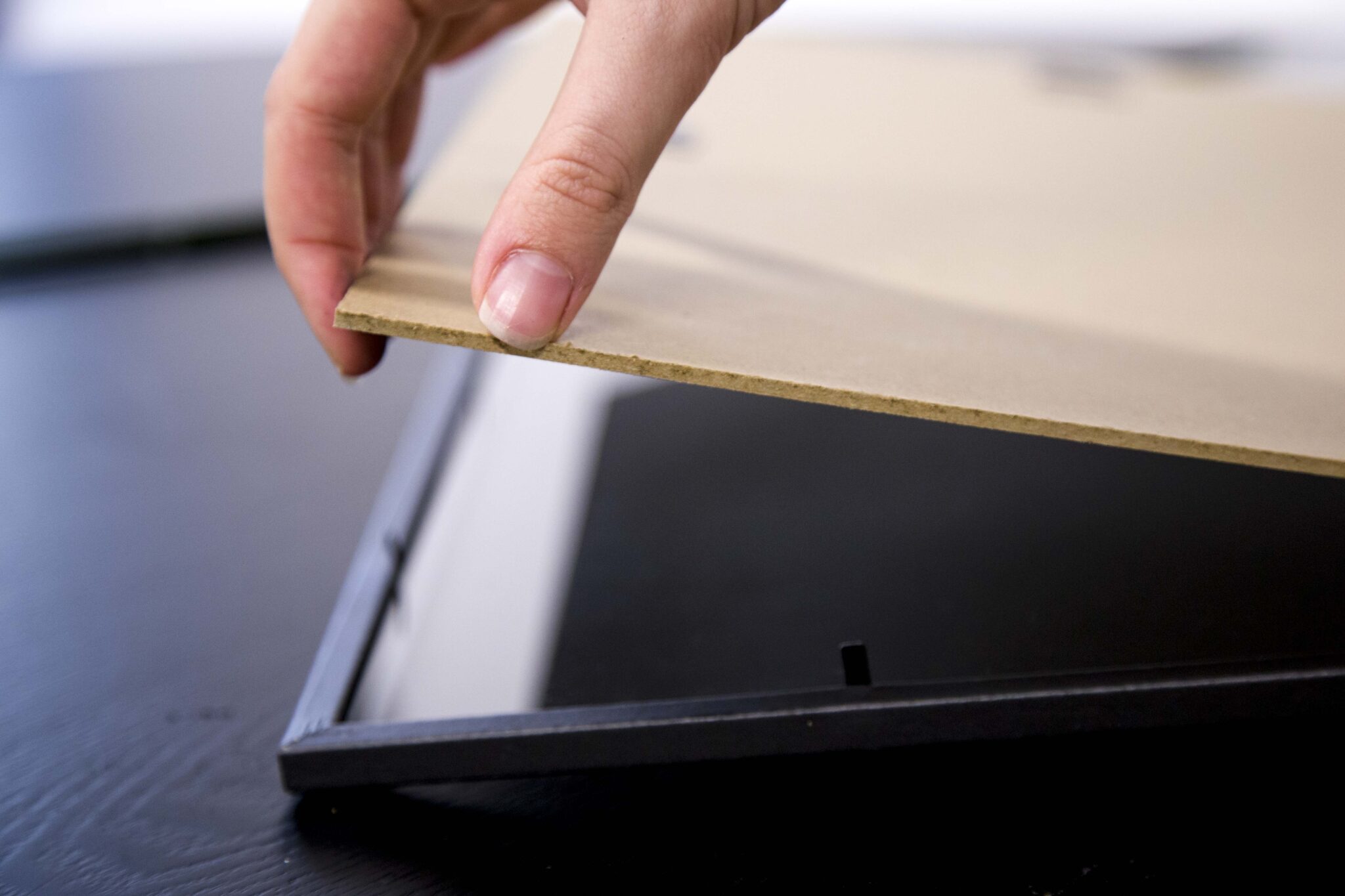 Step 2:
Next, place your leaf on the glass and cut the stem so that it fits in the frame. If, like us, you have a plastic plant, it may also be necessary to refine your stem using a cutter, so that it is as thin as possible and fits under the glass.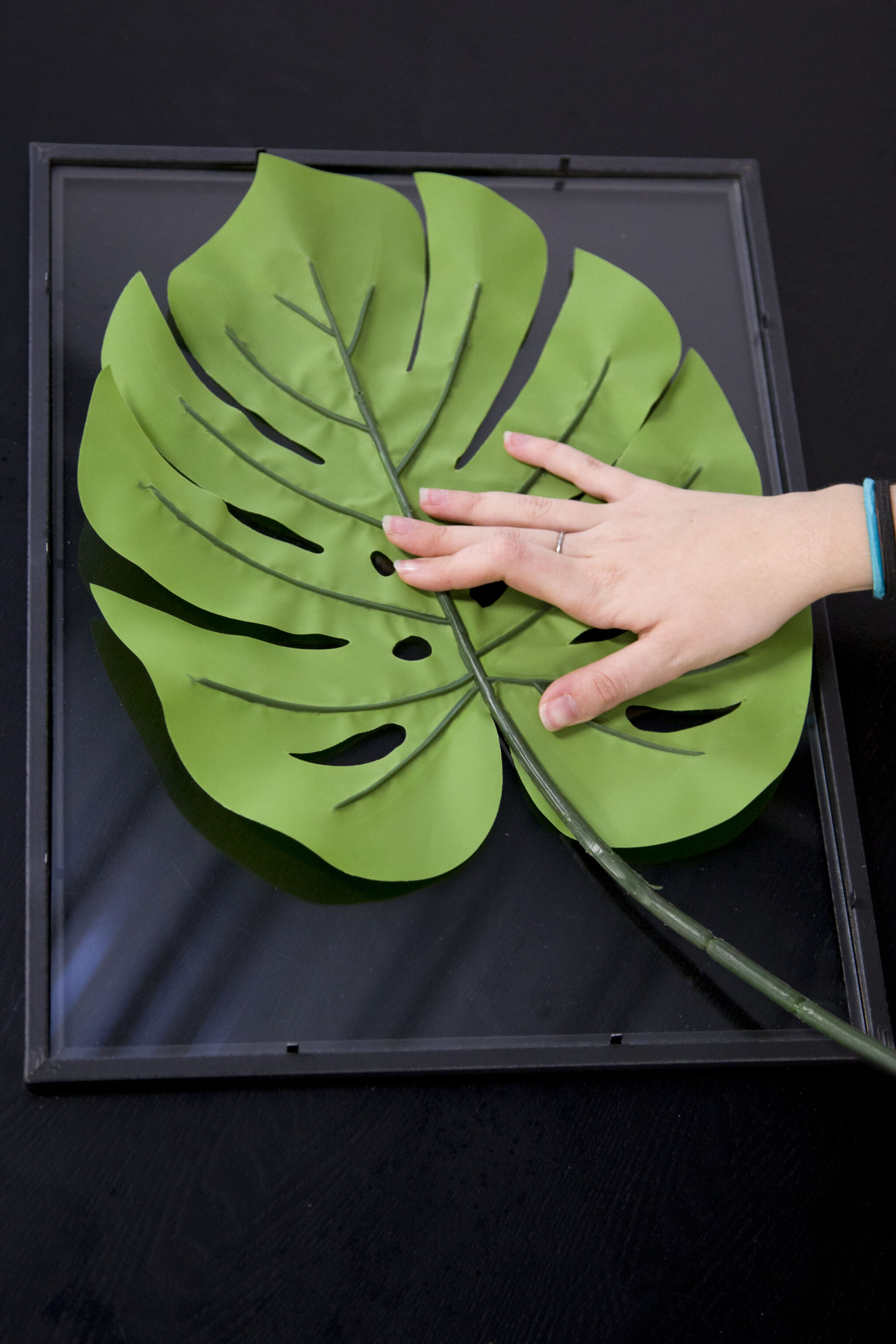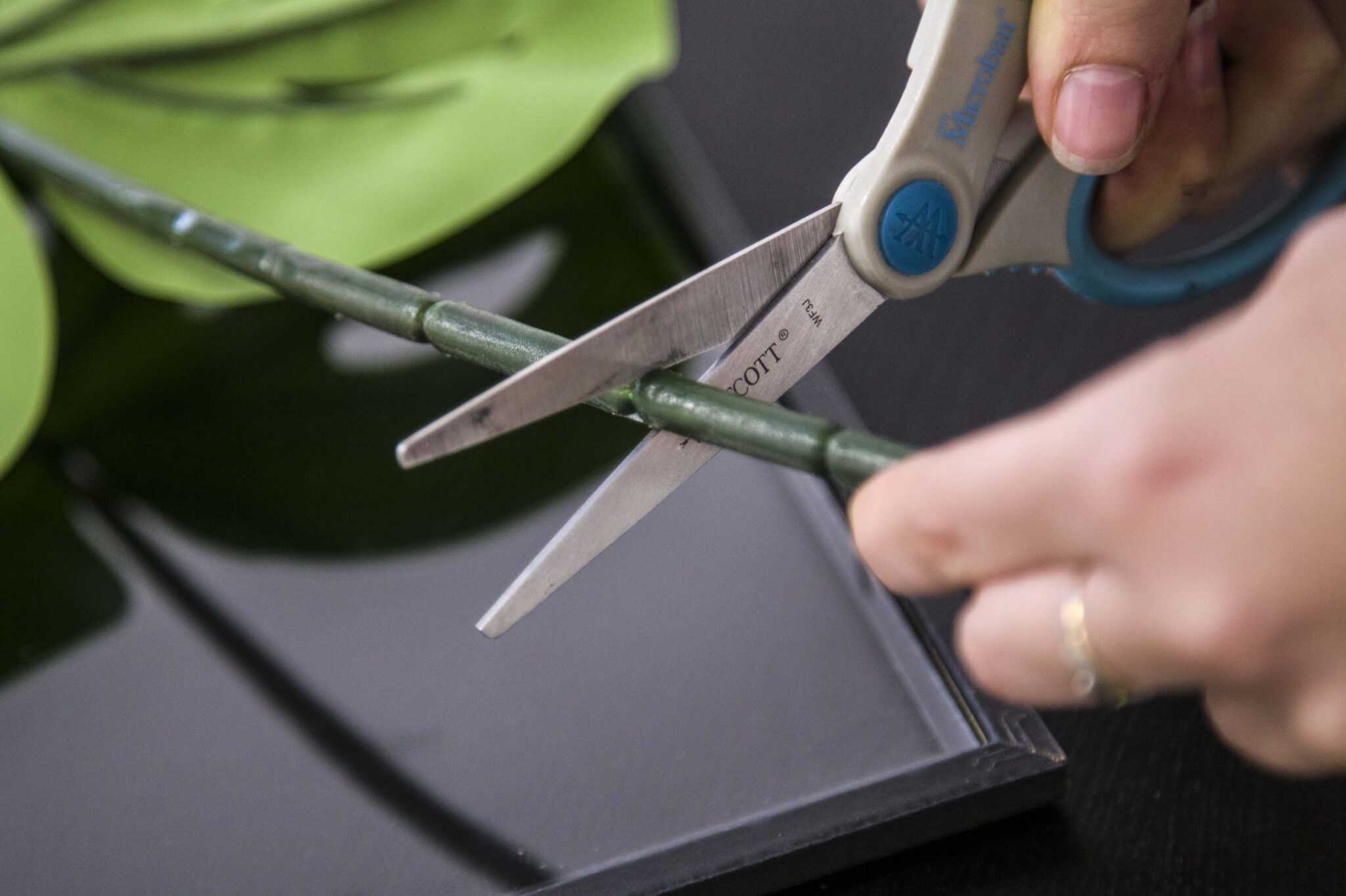 Step 3:
Take the glass from your second frame and place it on top of your leaf, as if it were the back of your frame.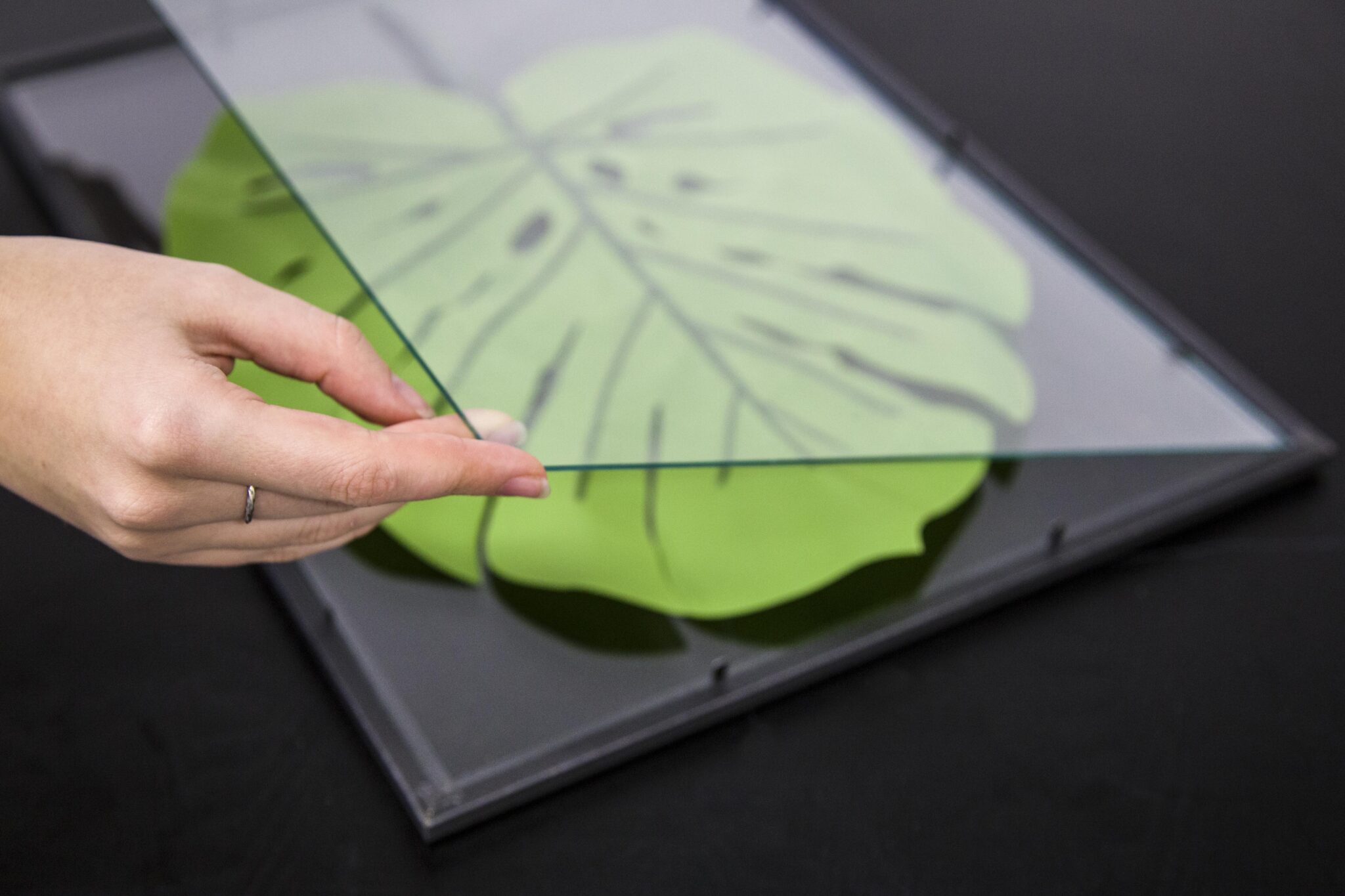 Close the small metal hooks and voila, you have your DIY plant picture frame! I find it particularly nice when placed on a white wall and near a light source. It thus casts the shadow of the leaf behind it!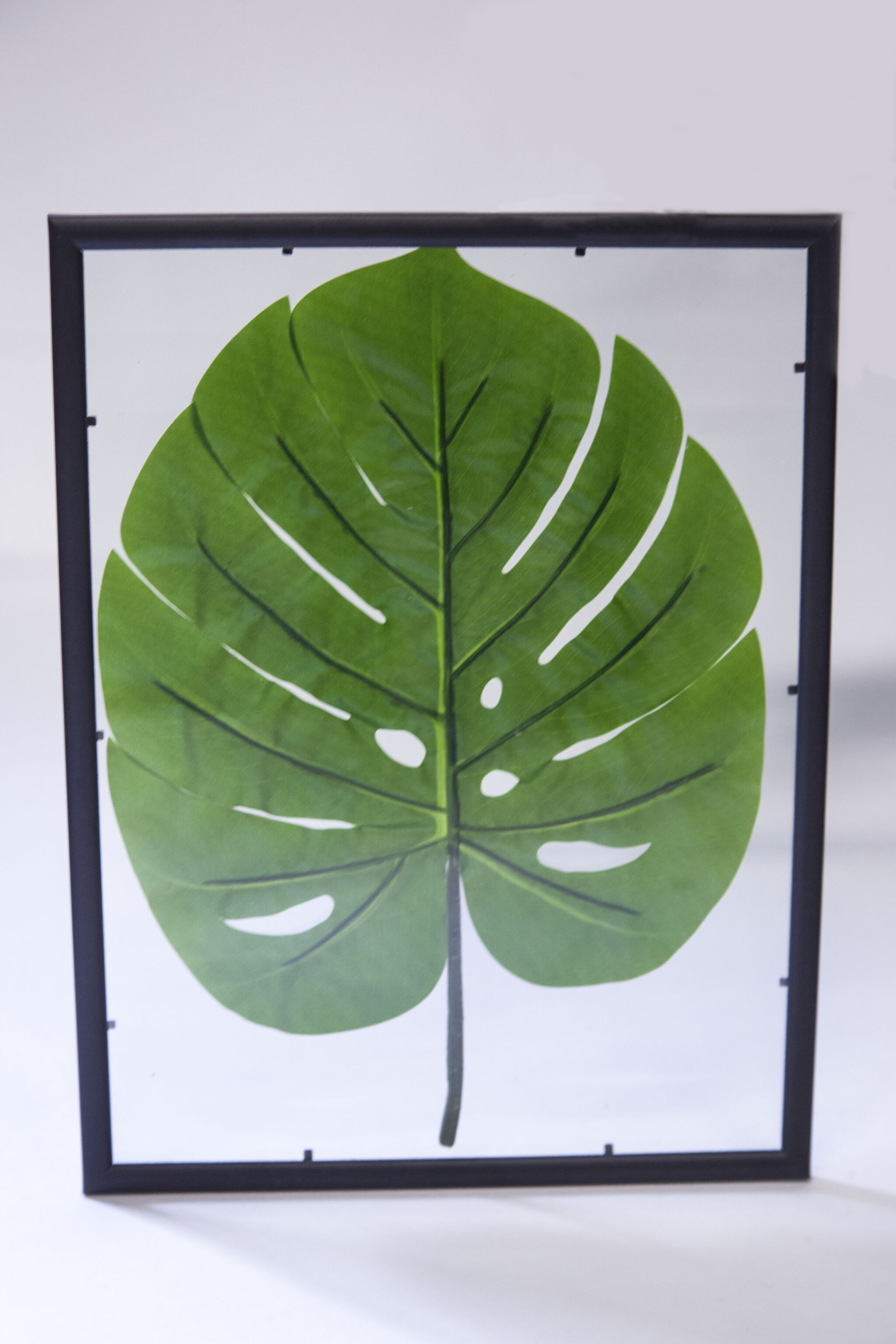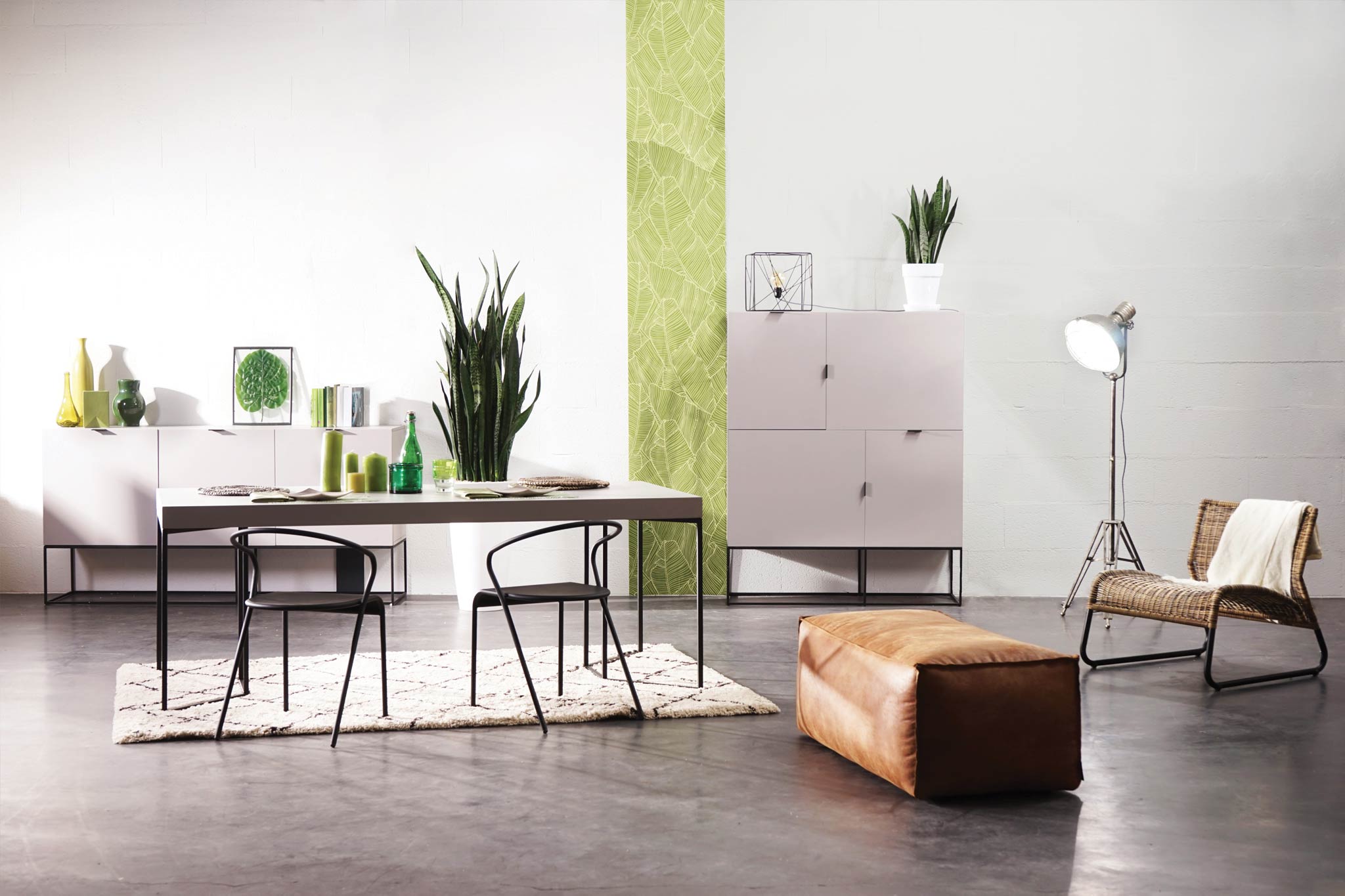 Don't forget to show us your creation if you tried out this DIY. For even more ideas, visit our Pinterest page!