5 IDEAS FOR YOUR BATHROOM DESIGN
10 October 2016
To create a fashionable bathroom design, you first need to be inspired.
Take a look at the creations of top brands and designers to find interesting ideas you might like to use. Here are 5 original bathroom designs that might inspire you.
A bathroom of the colours of the sea.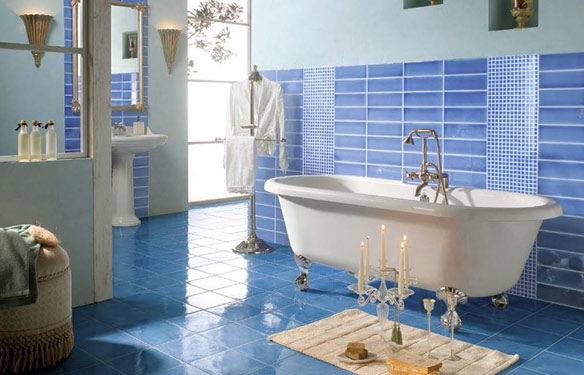 This bathroom is mostly sky blue is evocative of the ocean. The abundance of blue balanced with white creates a certain calm. Various small decorative objects give an aesthetic touch.
A modern and super original layout.
The decor of this bathroom succeeds in creating a modern atmosphere with a round tub placed in the middle of the room bringing an elegant look.
The use of lacquer and wood.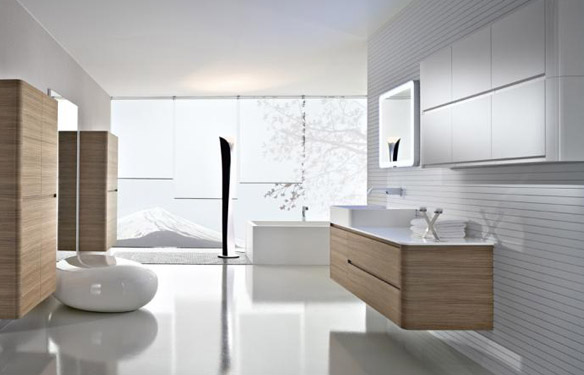 This bathroom is designed with excellence. You can see the reflections on the floor, in the mirror and even on the decorative objects. This magnifies the impression of space in the room. Because the room is so minimalist it accentuates each individual element and the wood adds a final warm touch.
A colourful bathroom.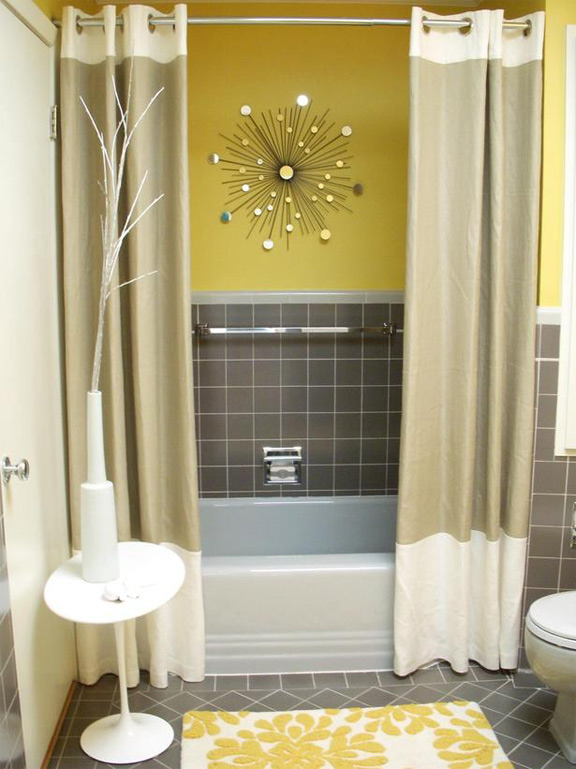 A peaceful atmosphere.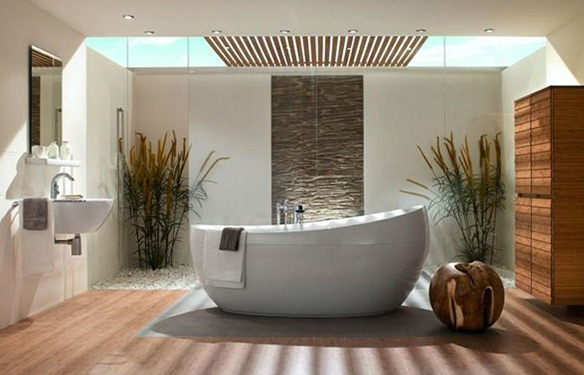 The shape of this bathtub and the layout of the room invites you in for maximum relaxation. The wood and the plants also add a refreshing touch of nature.